Welcome to my Coastal Website where your dreams can come true!
Owning your own piece of "salt air" is a dream for many. From a small condotel, to a spawling and tall home with multiple balconies, overlooking blue water, they are all special. Sugar sand, cool greens of golf courses, and swaying palms, it's all here for you and affordable. Whether it is a getaway retreat, an investment, main home or retirement oasis, I can help you find it, and make it a reality for you. 25 Years of Real Estate Experience are working for you. So if you need deep water for your boat, a room with a view, or a balcony that catches sea breezes, let's begin! I can assist you step by step from qualifing to closing and all in-between. Inland, on tidal creeks, or on the beaches, our area is an amazing place to call home! Buyers
Our coastal area is not just for vacations or getaways. It's a community with wide and diverse features and offerings. So whether you're looking for your first home, your dream home or an investment property, I'm committed to providing you with the highest quality buyer service. When making the type of investment that buying a home requires, you deserve to have all the latest market information and the very best advice, both of which I can provide you with. As a Realtor for over 25 years, I can promise you I will do all I can to assist you in this fun, yet financially important decision.The only "dumb" question is the one not asked. I will also tell you that if I don't know something, I will help you find the right answer. Shall we begin?
Sellers

Selling your home, vacation, or investment property can be challenging in today's market. Values are changing everyday. Buyers are beginning to come forward slowly, and the foreclosure market that has driven pricing downward is diminishing. All of this fluxuation can be overwhelming when trying to reach a realistic price point for your property. In addition to the stiff competition, having your home "Staged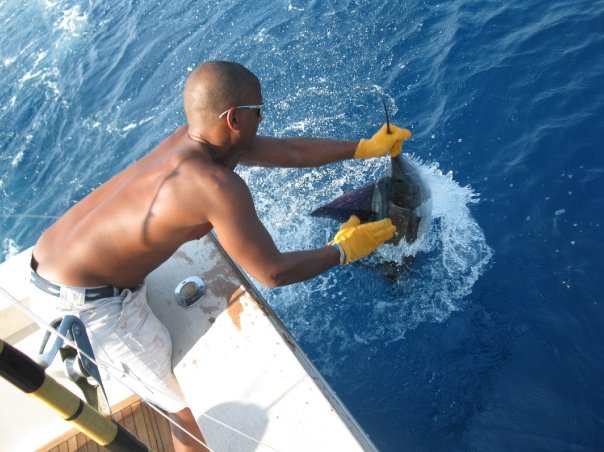 to Sell" is critical for a Seller to get top market price. This is where 25 years experience comes into play. Coupled with being an Accredited Staging Professional, I can assist you with Staging your home so that it will shine. It is not fun living in a "fishbowl" while your property is on the market. Even good changes can be stressful. As a Realtor and also recent Seller, I understand. I can't promise you miracles, but I can promise to market and showcase your property to as many qualified buyers as possible. Finding a Buyer is like finding a Marlin in "Bluewater". Your boat (property) is surrounded by water (other homes) and finding a "qualified buyer" is like "hooking up" that elusive Blue Marlin . I know how to fish for both! I have helped hundreds of people Sell their Real Estate. Let me help you! I CAN SELL your home! Please contact me and let's go "fishing"!!